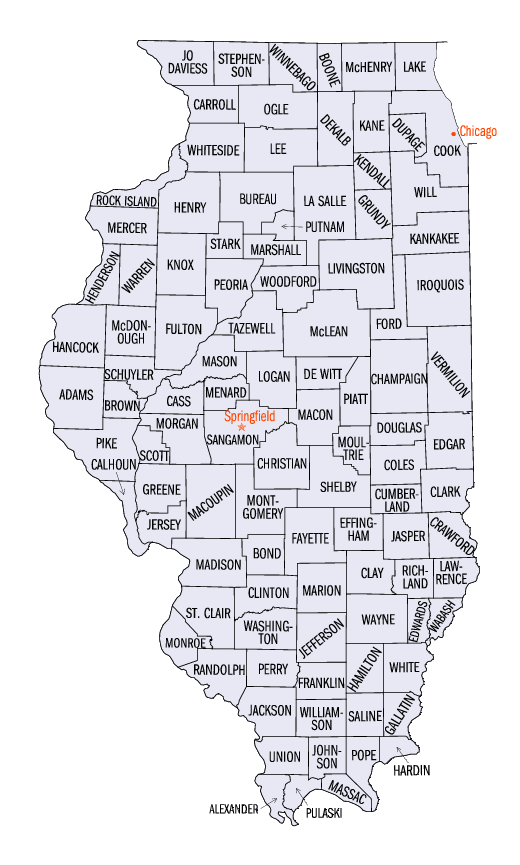 Illinois has 102 counties, which each have their own trail courts.  The Illinois Appeals Court has five districts that review the decisions of those lower courts.  Any further appellate review is handled by the Illinois Supreme Court.
The three largest municipalities in Illinois are Chicago, Aurora, and Rockford.
Any complaints regarding the ethics or competency of your attorney should be made with the Illinois Attorney Registration and Disciplinary Commission.  To report an attorney fill out a Illnois Request for Investigation Form and mail it to either 130 E. Randolph Dr., Ste. 1500, Chicago, IL 60601-6219 or 3161 W. White Oaks Dr., Ste.301, Springfield, IL 62704.