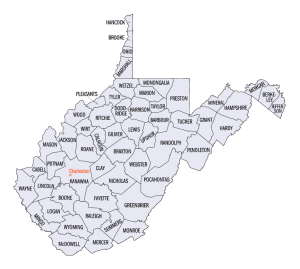 West Virginia has 55 counties, which each have their own trial courts.  All appeals are handled by the West Virginia Supreme Court of Appeals.
The three largest municipalities in West Virginia are Charleston, Huntington, and Parkersburg.
Any complaints regarding the competency or ethics of your attorney should be made with the West Virginia Office of Disciplinary Counsel.  To report an attorney mail a West Virginia Complaint Form to 4700 MacCorkle Avenue SE, Suite 1200C, Charleston, West Virginia 25304.